This is Misnomer's NYC Season Premiere
April 12 & 14, 8pm, Skirball Center, NYC
BUY TICKETS
future perfect is a fifty-minute quest for the curious, with music ranging from Little Jimmy Scott to Arabic folk ballads. A playful but delicate piece, this ensemble explores the individual paths that lead to a more desirable place.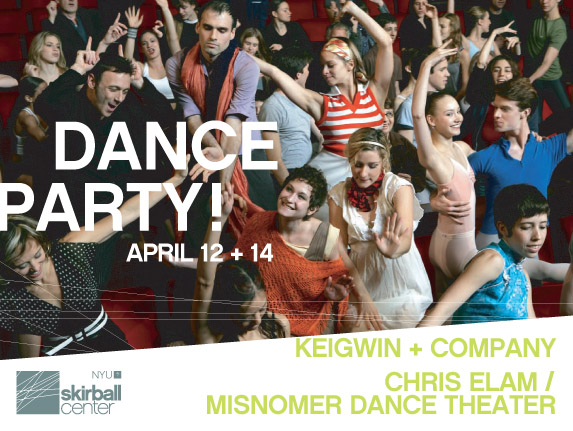 Misnomer is sharing the program with another company, Keigwin & Co, which will present work for 80 dancers! The evening ends with a DANCE PARTY and a live DJ on the stage of the 860-seat Skirball Center for the Performing Arts. Misnomer's most recent production was named by the NY Times as one of the 10 Top NYC Dance Performances for 2006. Come see what's new for 2007!